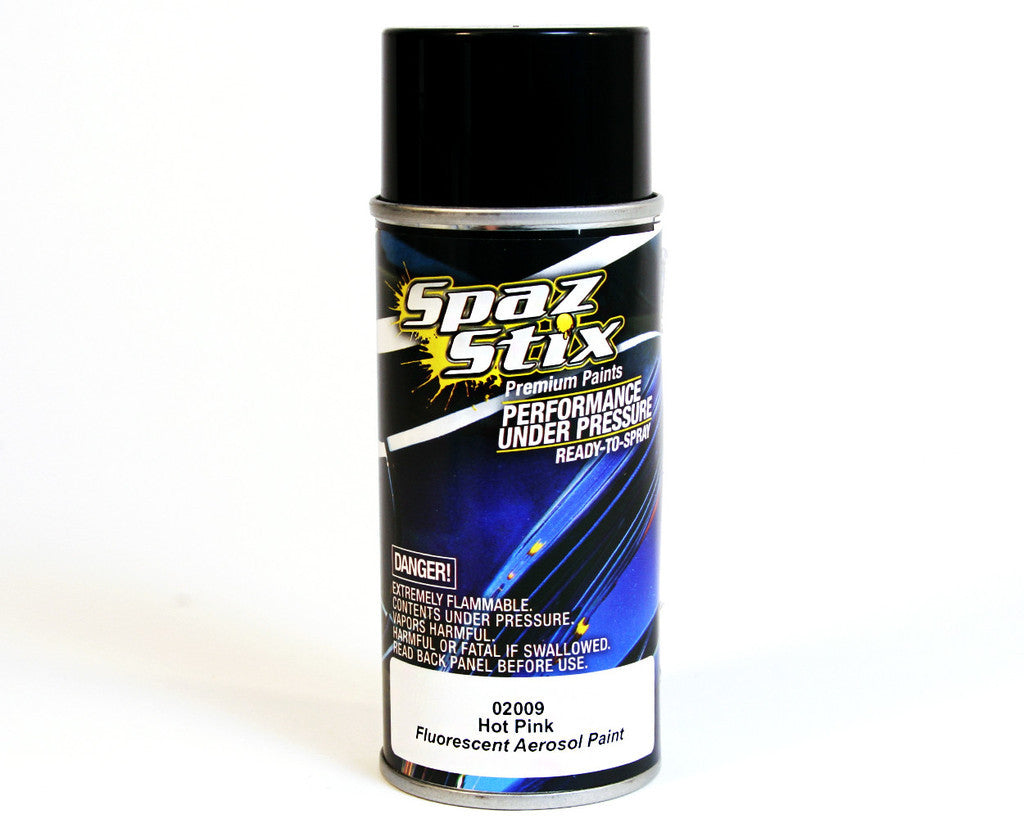 Spaz Stix
SPAZ STIX Hot Pink Fluorescent Aerosol Paint 3.5oz - SZX02009
---
SPAZ STIX Hot Pink Fluorescent Aerosol Paint 3.5oz - SZX02009
Recommended Backer Color:

SZX00200 Solid White Backer 2oz Airbrush or SZX00209 3.5oz Aerosol

Paint Application Instructions/Tips:

Use Spaz Stix Surface Pre Prep (SZX90059) before painting to keep paint jobs swirl and fingerprint free. Spaz Stix Fluorescent paints will appear lightly colored at first and will build with intensity with additional coats.
Fluorescent paint effects are best sprayed over or backed with White (Part # SZX00200 2oz Airbrush or SZX00209 3.5oz Aerosol).
Forced heat can crack fluorescent paint, which can give you a unique look! Try spraying another color between cracks!
Use interior and/or exterior black lights to significantly illuminate our fluorescent paints.

Seal and Protect with Spaz Stix (SZX90109) Clear Coat for Nitro Proof Protection.
---
Share this Product
---
More from this category