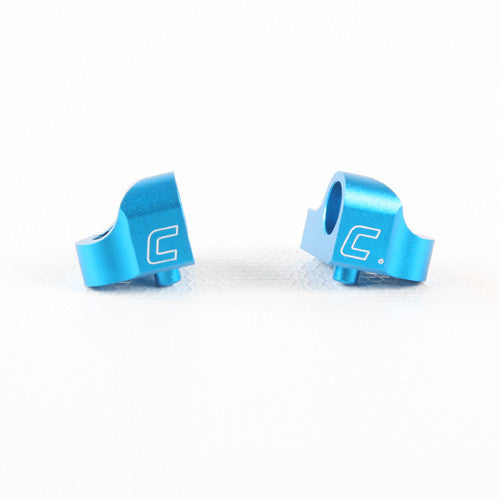 Tamiya
TAMIYA RC Rigid Sus Mount - (1C) - 54622
---
These separate suspension mounts offer different arm attachment positions and adjust chassis setup. The new mounts now offer more rigid attachment to improve chassis stability. They are used in the TRF419 Chassis (Item 42285).
Two types are available. In descending order of width: 1C > 1B (1C parts are included in the TRF419 chassis kit as a standard part).
Each item contains 1 pair of A and B mounts.
Made from lightweight and durable aluminum.
Intended for use in the rear end arm attachment points of front suspension to change front toe-in angle.
Setting spacers are available as option parts. See Item 54617
Items 54618-54620 (for rear suspension use) are also available.
Compatible with TRF419 and TA07 PRO Chassis  
---
Share this Product
---
More from this category